Thursday November 4th, 1999 at The Bottleneck in Lawrence, KS
The Black Heart Procession, The Higher Burning Fire & Shawnee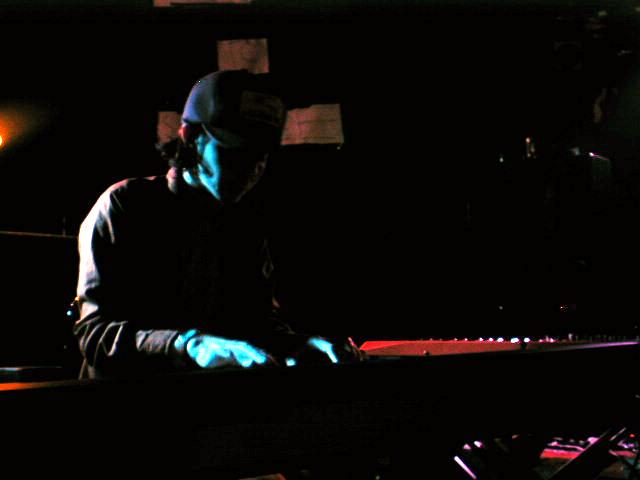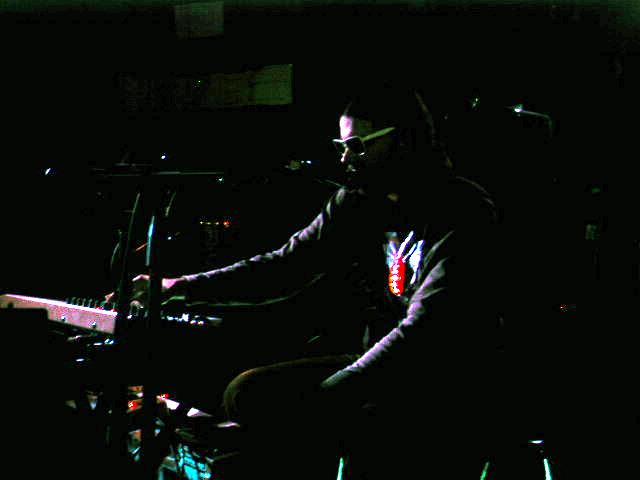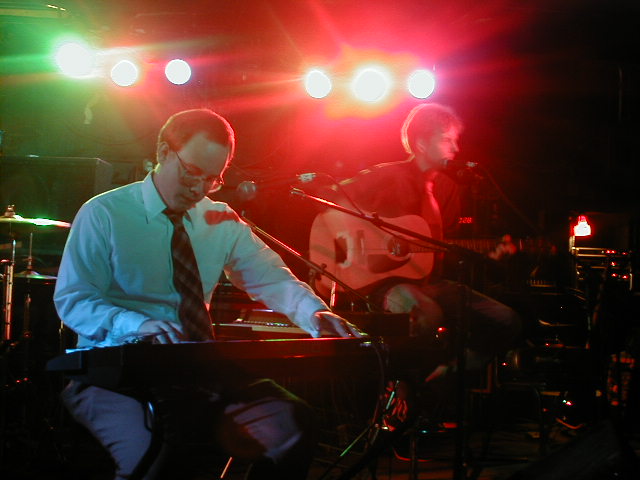 [more]
The flyers said "Matt Dunehoo and Shawnee." Does Matt Dunehoo (of Proudentall) have the name recognition to pull off a solo effort? I had to find out so I paid my $6 cover and sat down with my book in the only lit part of the club -- the front windows by the pool tables. After about twenty minutes I was joined by friends and playing the I-know-more-about-hip-new-music-than-you-do game and my book was forgotten.
When Shawnee took the stage I wasn't very surprised to see it was simply Proudentall (including Breeze and Mike Walker) with the addition of a keyboardist named Seth. Matt sat in front of a cheap Casio through most of the set, and migrated to an acoustic guitar for a few songs. I couldn't help but think this whole indie-rock-with-keyboards thing had gone way too far. Although Shawnee was a fairly distinct departure from the guitar driven Proudentall, I couldn't see the band any other light. Of the six songs played, about three of them worked. They were pop based but stretched and expanded by the violin, keys & trombone which mostly added accent though occasionally were integrated into the musical structure of the song. Both bass and drums (played with brushes) were fairly quiet with no commanding influence in Matt's songs. When the band attempted freer, jazz-based compositions their was no heart and the audience felt as uncomfortable as the band looked. The last song, with a bit of a no-wave keyboard hook, extracted the only real audience response. If Shawnee is going to continue to be a band then they have some decisions to make concerning direction, but the underpinnings of a new idea are there, they just need to find their vehicle.
The Higher Burning Fire (whose claim to fame is an ex-Boy's Lifer) set up facing the audience unlike the other two times I had seen them play [I have heard possibly the only other times they played]. They also traded a vocalist for a third guitarist whose name I didn't catch. This made their slow, thoughtful and emotional indie rock a little more palatable than it used to be, but still the yawns started to come out. The songs just aren't that different, the tempo never changes and although an acoustic guitar will be electric for a song or two, it still all sounds the same. I think they are a talented band who write a nice song, but it's not a sound that translate to a live bar environment.
The Black Heart Procession set up as a two piece answering tonight's most asked question. Although TBHP's core is Tobias Nathaniel on keyboards and guitar and Pall Jenkins with vocals, saw, synth and guitar, they are often joined by any host of musicians depending on their mood. Their mood however doesn't change much, it's somber, depressed and resigned...always. With no studio trickery to fill out their songs, they were sparse with much less ambience than presented on the album. The songs typically consisted of a single repetitive (but interesting) piano or guitar line, occasional ambient/atmospheric synth or saw work, and vocals through two microphones -- the first with heavy reverb the second with heavier echo. Jenkins would sing into both but choose to sing closer to one or the other depending on the effect he wanted; an interesting trick I hadn't seen before.
The forty-five people that stood up front at the start of their set were a dozen by the time the set ended. I talked to Jenkins about this after the show, and we both agreed that bands that clear rooms are usually the best ones. I can't honestly say that I wasn't starting to tire myself by the end of their set. I had imagined their show would be magical like when I saw Godspeed You Black Emperor and maybe it was just the sound up front, but instead their set was thin and merely presented with no real connection was made with the audience. A little disappointing for high expectations but still something I wouldn't have missed.