Wednesday October 6th, 1999 at Davey's Uptown in Kansas City, MO
The Hillary Step & Ethan's Revenge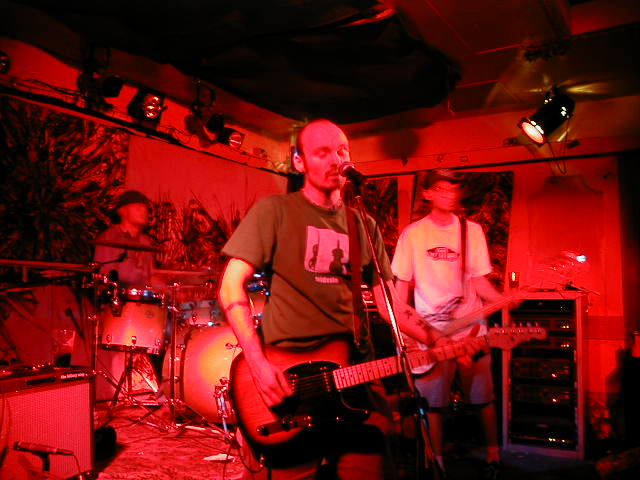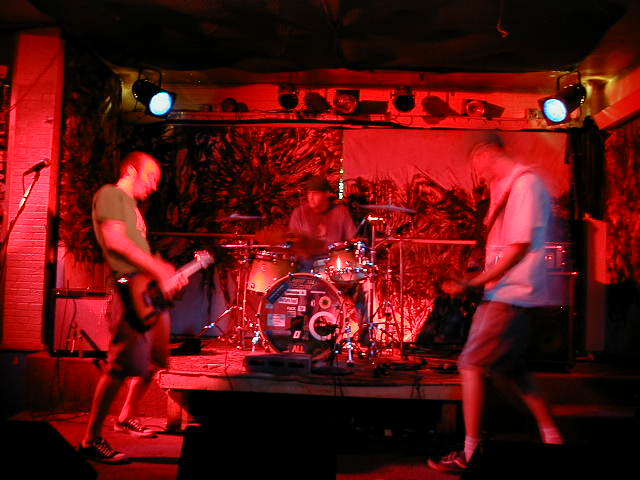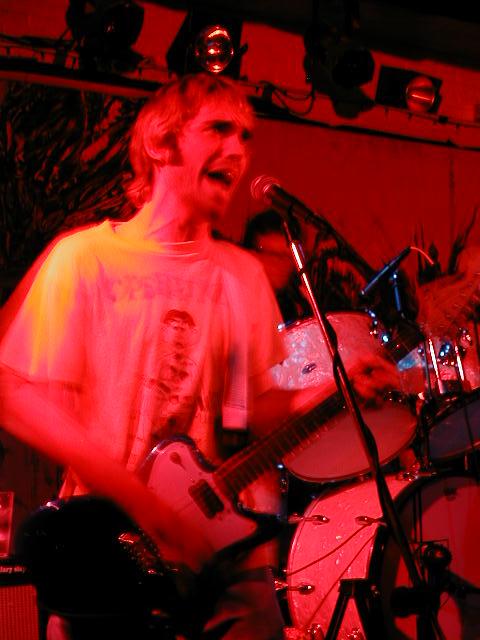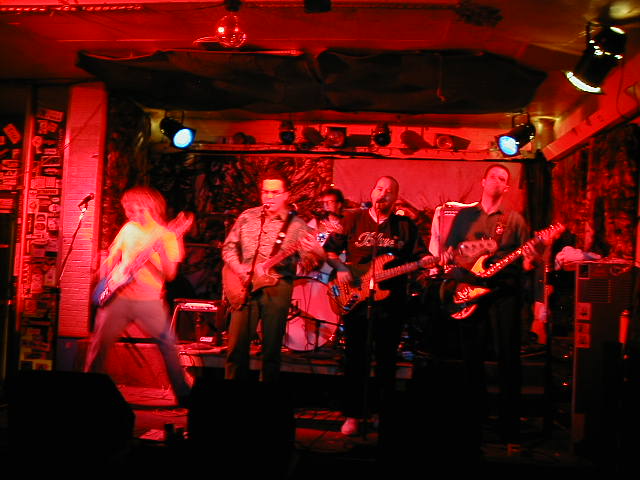 [more]
The Hillary Step's favourite local venue is Davey's (something about Danny thinking his kick drum sounds like a cannon there) so The Hillary Step were happy to accept a gig when Ethan's Revenge offered it to them. Unfortunately no one had ever heard Ethan's Revenge and when I asked what they sounded like I was told by Brad, "One of the guys in the band works with Brian." Never a good sign.
Seeing the band set up really gave no clue to their sound either. A five piece with three guitars, decent gear, rather straight laced (or certainly not dirty, trendy, pierced or tattooed but rather the kind you might expect to find wearing a Nebraska sweatshirt and drinking at Kelly's in Westport) probably in the early 30s with one exception, the third guitarist. A shaggy-haired indie rocker probably in his mid 20s that played a 3/4 scale left-handed Fender -- right-handed.
When they finally did begin playing there was no magical parting of the clouds, or sudden clarity - they sounded somewhat garage rock I guess, more rock and roll than anything. That was until the second song which was more prog-rock in a Rush Moving Pictures sort of way or until the third which changed it all again. And on that topic, watching a rather flamboyant man in his early 30s play pop-punk and sing lyrics about the high school grrl who liked the jocks instead of him was pretty creepy. Don't they know that only Joe Queer can be that old and still get away with it? All critical content aside they had fun moments, especially their covers of Radar Love (Golden Earring), and Livin' After Midnight (Judas Priest), and maybe that is all that matters.
Most of Ethan's Revenge's crowd (about thirty) vanished after their set leaving about 20 people in the club to see The Hillary Step. Irregardless the band set up, the soundman turned the band up (way up) and the band put on a great show. For a change everyone in the band was in good health, wide awake and with full voice and everything clicked.
Although their twisting and often complicated indie rock is generally an acquired taste even for fans of the genre, the guys in Ethan's Revenge really got into them as did their crowd (from the back of the room). Brad jumped around quite a bit, sang sweetly and screamed his soul out for almost an hour before the band gave up the stage and headed home for early alarm clocks.