The records you see below are part of the Too Much Rock Single Series – a collection of 45 RPM singles that marry great songs with great bands all for the love of vinyl. Each old-school two-song single features one unique song paired with one cover chosen by the site. We press 500 limited edition copies and then simply give them away to the bands. We lose money. Bands make a little. Vinyl lives. Everyone wins.
I've been getting a lot of questions about the series, so: Yes, it's always a local band. No, I'm not taking suggestions. No, once they're gone they're gone. Yes, I just give them to the band and they can do whatever they want with them. And, whenever I feel like it. For anything else visit the about page and drop me an email. I love to talk about this project.
Hipshot Killer
All the Hell in the World
RELEASED 10/21/16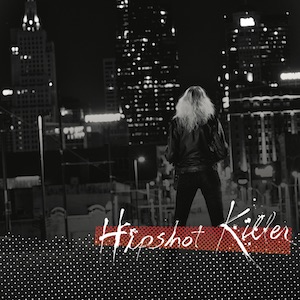 The fifth installment of the singles series features a band that has roots so deep in the KC music scene that it predates Too Much Rock's 1997 arrival. Hipshot Killer aptly describes its sound as "power-punk," and the driving guitar and strong melody found on A side "All the Hell in the World" live up to that portmanteau. It's paired with the timeless "Sky Flying By" originally recorded by influential West Coast, genre-defying punks Samiam. The limited-edition vinyl-only single is available directly from the band. One press of 400 on black vinyl, 100 on colored vinyl.
All the Hell in the World: