The records you see below are part of the Too Much Rock Single Series – a collection of 45 RPM singles that marry great songs with great bands all for the love of vinyl. Each old-school two-song single features one unique song paired with one cover chosen by the site. We press 500 limited edition copies and then simply give them away to the bands. We lose money. Bands make a little. Vinyl lives. Everyone wins.
I've been getting a lot of questions about the series, so: It's always a local band. I don't have any copies for sale. Once they're gone they're gone. I just give them to the band and they can do whatever they want with them. And I do these as often as I can. For anything else visit the about page and drop me an email. I love to talk about this project.
Brandon Phillips & the Condition
People Talk
RELEASED 4/12/19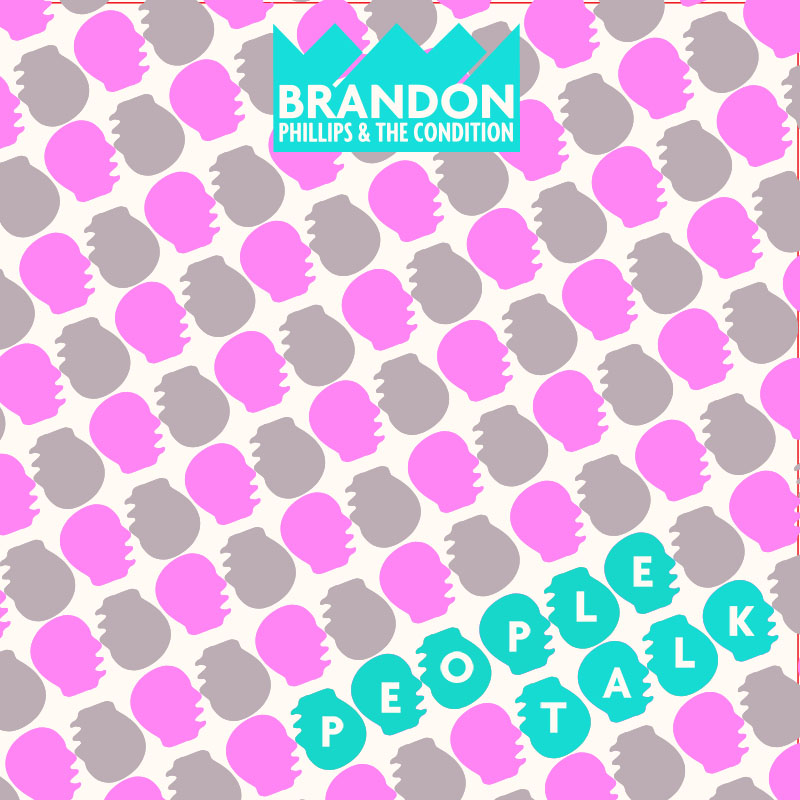 The ninth installment of the Too Much Rock vinyl single series features Brandon Philips and the Condition. This latest project from the prolific Phillips (The Architects, The Gadjits) was created to explore his love of both power pop and soul. The promise of Get Happy-era Elvis Costello merged with early Motown was all it took to get Too Much Rock behind the project. On the A-side, "People Talk" takes a melody reminiscent of a '60s girl-group, bolts it to a boppy, eighties backbeat, and then hangs all the accouterments and accessories of power-pop-soul on it like aftermarket chrome on a Lambretta scooter. The B-side is a cover of Tommy Tutone's "Angel Say No." The original version is as near a perfect power-pop deep-cut as one is likely to find in even the dustiest record bin, but with a few tweaks from the band's crack rhythm section, and big Ronettes-worshiping backing vocals, BP+TC make this the hit it always should have been. The limited-edition single is available at area record stores and online retailers as hand-numbered black (408 copies) and colored (112 copies) vinyl.